Biography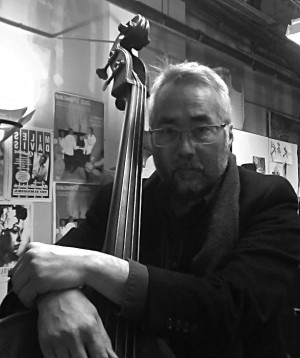 Steve Kim is a bassist, composer and educator, based in Seattle, Washington, USA .
Steve appears as a solo artist, and as a freelance bassist. His credits include live and recorded performances with Larry Coryell & Alphonse Mouzon as part of The Eleventh House , Don Mock, Carter Jefferson, Dave Valentine, Jim Brock, Van Manakas, Jeff Simmons, Jay Thomas, Scott Cossu, Jon Jang and singer-songwriter Eric Fridrich .
He has been commissioned to compose for the Southern Arts Council, the Seattle Arts Commission, choreographers Bill Evans, Clay Talefero, Shirley Jenkins and Jeff Bickford, and filmmaker Eric Patton. Steve served as a cultural ambassador representing the City of Seattle in Kobe, Japan, and was honored as a Centennial Artist during the Washington State Centennial Celebration. In 2007 he returned to Japan, touring with guitarist Brian Nova & Vibraphonist Kiyoko Ami.
Steve Kim is an associate faculty member of the Music Technology department at Shoreline Community College , and maintains a private teaching studio in Seattle . He has also taught at Pacific Lutheran University, The National Guitar Workshop, The Experience Music Project, Bill Evans Summer Institute Of Dance, Arts In Motion, and the Roberts Music Institute.  Steve studied with bassists Ray Brown  and Gary Peacock and improvisation / composition with the late pianist and composer Charlie Banacos .
Steve appears on the 2014 solo release " In Deep Owl " by Soundgarden bassist Ben Sheppard.
In 2015, he was named a recipient of The Evergreen State College 2015-16 Teacher Excellence Award.